News
07 May 2020
Association
Pascal ROGER (TBS 1993) offers traineeships, work-study placements & contract positions in Eiffage (RP)
View 413 times
OFFERS EXCLUSIVELY FOR TBS STUDENTS AND ALUMNI
Traineeships or work-study placements as «Project Management Assistants» open to students from the Master in Management, level M1 and M2 and to students in MSc AICG
Financial Controller job position for experienced TBS Alumni
Aware that some of our students have had their traineeships and/or work-study placements cancelled in this COVID context, Pascal ROGER, PGE 1993, is offering to accept your CVs ! Pascal ROGER is the Financial Director of the rail division of EIFFAGE INFRASTRUCTURES.
He is looking to fill the following positions :
4 to 5 work-study placements for September 2020
Traineeships : 4 to 6 mois, as early as July or August 2020
Eiffage is witnessing a positive return of activity and is looking to fill several positions in Ile de France, (North-East, North-West of the region) or in Tours.
The positions are entitled Project Management Assistants with the local agencies and allocated to "Big projects" (CDG express, Line, etc.). They are looking for profiles who accept mobility and are ideally attracted by hygiene, safety, environment.
EIFFAGE INFRASTRUCTURES is also looking for an experienced financial controller (minimum 3 years' experience) : see here job offer (in french).
Please send your CV and letter of motivation to Pascal.ROGER@eiffage.com, who will pass them on directly to the appropriate department of EIFFAGE.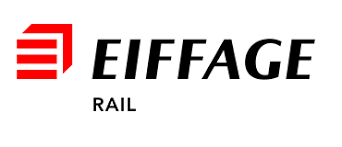 ---