News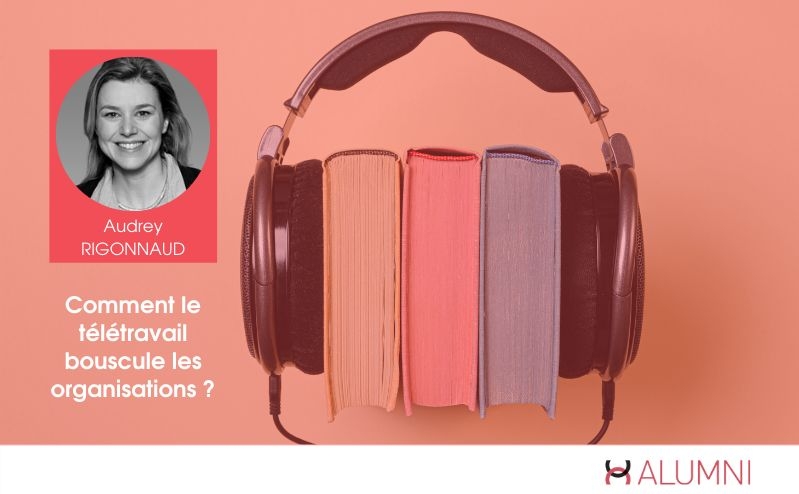 Audrey RIGONNAUD (TBS 2006) - Her vision on the future of work

How has distance working shaken up organizations ?


Today Zoom, Teams, Slack are tools that are part of our everyday working life. Before it was (practically) impossible to imagine holding a meeting or having an appointment without physically being present. Since the pandemic, distance working has completely overturned organisation and management in business. Distance working has become the new norm as regards work organization, with its share of advantages of disadvantages, with its supporters and also its critics.
Distance working is now part and parcel of company reality
One thing is certain : from now on both employers and employees and managers must deal with distance working. This trend is likely to continue beyond the health crisis.
No that we have moved in this direction, it is difficult for many companies to (totally) reverse the situation. The announcements made have been put to the test : distance working is now an inevitable part of business and management reality. The culture of presenteeism will have to give way to a culture that allows organizational flexibility in order to reinvent new human dynamics.
In this podcast, Audrey Rigonnaud, practice lead in human dynamics for iQo and coach in our Alumni network, and Pauline Rochart, and independent HR consultant provide answers to the questions arising from the distance working situation and its impacts on company culture, on management and organization inside business.
Along side distance working, isolation economics have also grown which have shaken up the relationships between workers in a company. From now on, businesses must learn to convert the constraints and the urgency into opportunity in order to take advantage of the situation which started off being imposed, to become actors of their own change and to reinvent themselves.
Listen to the podcast "Work in the future : how distance working has shaken up organizations" N.B. In French only ⤵️
Audrey RIGONNAUD, member of our Mutual Support section participated in the recording of this podcast.
To learn more about AUDREY ? Click on her presentation here.
You need to be logged in as a fully paid-up member to contact AUDREY
*TBS Graduates before and up to year 2017 are invited to pay a life membership fee to enjoy all our services. For more information, click here.
All other members are invited to show their spirit of solidarity by becoming a donor Member of TBS Foundation. For more information, click here.
N.B. The following information is applicable in France only : Some of our coaches are eligible for personal training allowances. If you are unemployed, you can use your personal training allowance (CPF) without having to obtain prior agreement from the Unemployment Office you are attached to. The course fees can be paid for by FPSPP. You can take advantage of the advice for professional development and choose the training within the list of eligible courses. The personal training allowance is available to anyone who is in work over the age of 16. This individual allowance runs throughout your professional life and is not tied to one particular work contract (whether you are signed up at the unemployment office or not, or within a "Contrat de sécurisation professionnelle"). Consult & use your training allowance (website in French).
---
I like