News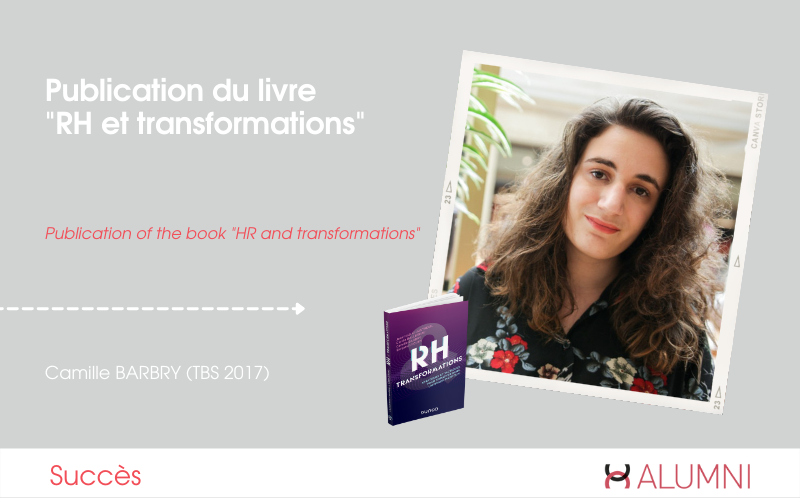 Publication of the book "HR and transformations"

Camille BARBRY (TBS 2017) publishes her book: HR and transformations, a book of strategies and tactics to adapt in an uncertain world.
Presentation of the book
The social movements of 2018-2019 and the recent health crisis have disrupted the relationship to work, which has been further transformed by the gradual arrival of new generations. It is essential to study this profoundly new context in order to better understand and anticipate the changes that have already taken place or will take place. In this uncertain environment, who better than HR to accompany the advent of this company of the future? The authors' premise is strong: the HR people of today are the leaders of tomorrow. To guide them, this book is structured around three key questions:
- How to become the leader that the company needs?
- How to support employees during and after crises?
- What are the changes in the HR professions?
Enriched with numerous interviews and practical information sheets, and superbly illustrated, this book is the bible for those who wish to understand and embody the human resources of tomorrow.
About the authors
Camille BARBRY (TBS 2017) is in charge of content and communication. She is in charge of designing and distributing training and inspirational content on HR issues, whether it be the transformation of the work environment and digital technology or the evolution of professions and skills.
Jean-Noël CHAINTREUIL, founder of Change Factory, has been working for over twenty years in human resources, change management, cultural understanding and transformation processes.
Carole BALLEREAU has been assisting companies in their development and learning strategies for ten years. Director of change management, development and partnerships, she created a recruitment assistance company, Noticeable.
Benjamin FOUKS is a senior consultant and has been assisting companies for eleven years in their HR transformations and training programmes on the themes of digital acculturation, digital marketing, design thinking, employee advocacy and collaborative tools.
---
I like