News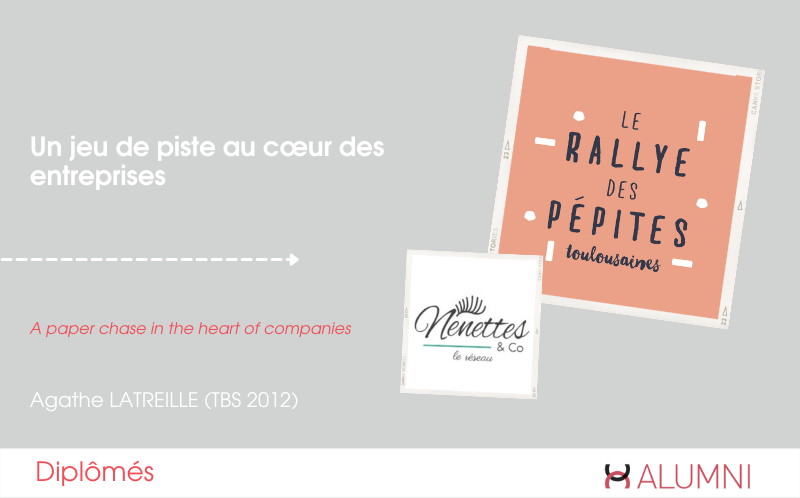 A paper chase in the heart of companies

Nénettes & Co le réseau is an association co-founded by Agathe Latreille (TBS 2012) which aims to support you in your professional projects.
This year Nénettes & Co is a partner of the Rallye des Pépites Toulousaines, a treasure hunt which aims to help young people in their orientation by making them discover different sectors of activity!
The concept
In teams of 4 people, the Rallye des Pépites, a fun and civic-minded treasure hunt in the heart of Toulouse's heritage, allows you to discover the economic potential of Toulouse from the point of view of professional diversity and female entrepreneurship...
Along the way, let yourself be welcomed by the dynamic and passionate companies in your town who will be keen to help you discover their profession and its many facets. Discover the possible place of today's and tomorrow's women in business... and earn points along the way.
A civic event that allows the sharing of know-how at the heart of diversity!
Save the date !
The event will take place on Saturday 11 June 2022.
Programme of the day
Only available in french.
Don't delay, the deadline for registration is 29 May!
---
1
I like