News
05 May 2021
Association
Hugo BABEY (TBS 2014) - Moksha, the delicious drink that is 100% natural and organic
View 589 times
Hugo, who passed his degree in 2014, has skills in communication strategy and works on fashion photo shoots where he creates lighting effects for photographers.
The health crisis as a springboard for a new activity
During the lockdown, Hugo decided to launch a new activity : Moksha, an age-old, delicious drink which is a trip for the tastebuds.
Hugo got his inspiration from the northern lights of Finland and Lapland. It was there that he discovered this age-old drink but the recipe needed some finishing touches. So, Hugo brought the recipe back to the Atlantic Ocean where he made more and more recipes to the rythm of the tides and the moon.
This is how Moksha came into being.
It has an incredible colour and the sugar content is amongst the lowest on the market today. Its taste will litterally make you fall off your chair and the balance of ingredients means you can drink it hot or cold, as we draw closer to the summer.
A recipe full of variety!
While the drink is 100% natural and French, its potential is even greater : The ayurvedic properties of the mixture of berries and spices, together with holistic production methods, enhance physiology and vitality.
In this way, Moksha has the vocation to be the ideal health drink. The communion between taste and vitality is indeed possible!
The packaging can be 100% recycled (glass bottle, aluminium top, paper label). The drink is entirely produced in France, apart from the bottles which come from a border country. And who knows, with a successful crowdfunding campaign, it might even be become a drink with green energy distribution channels?
For a preview of the products, recipe and the world of Moksha, go straight to the Kisskissbankbank campaign which is running until 30th May by clicking on the image here below ⤵️
The campaign is well underway, but with your help, it could be a real hit !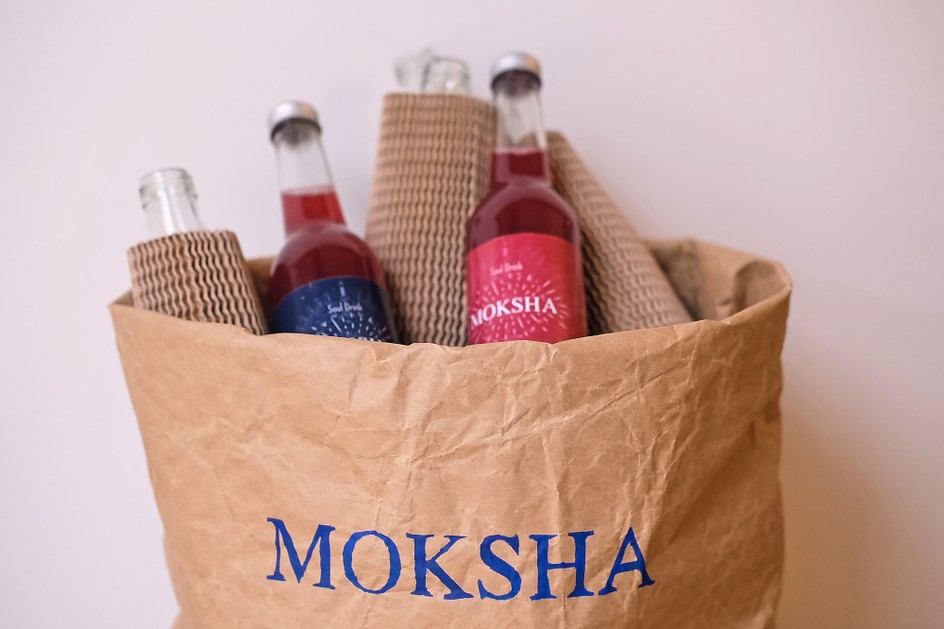 ---
I like