News

A festive General Assembly!

The year 2022 will remain embedded in the history of our association: we welcomed a new President and a new General Delegate, a first digital version of our Magazine "Les Cahiers de la Tribu" was created thanks to a team of committed volunteers, we created a series of podcasts highlighting our talented Alumni... And to top it all off, our beautiful association is celebrating its 35th anniversary! 

Join us at the Aeroscopia Museum on October 20th from 6 p.m. to celebrate the anniversary of TBS Alumni!
Agenda:

From 6 p.m. - Immediate boarding to the clouds: free visit of the Aeroscopia museum
19:30 to 20:30 - Stopover AGO22: TBS Alumni General Assembly
- Presentation of the association's achievements and vision,
- Presentation of the moral and financial reports
- Election of administrators
20:30 to 22:30 - Landing and festive reception: cocktail 

❗ Registration required, limited places
👉 Online registration opens on Thursday, September 22th 👈
The General Assembly, you are all involved!

This is not just another meeting, it is the annual meeting of all TBS Alumni members. It must be formal because it is a concrete invitation for you to participate in the life of the association of which you are a member.
If you are a volunteer or have a project to carry out with us, you can apply for the position of Administrator, by contacting us before October 8th.

Voting will take place online from October 10th to 19th via your TBSocial Network private account.

How to vote?

❗ Only contributing student or graduate Alumni can vote.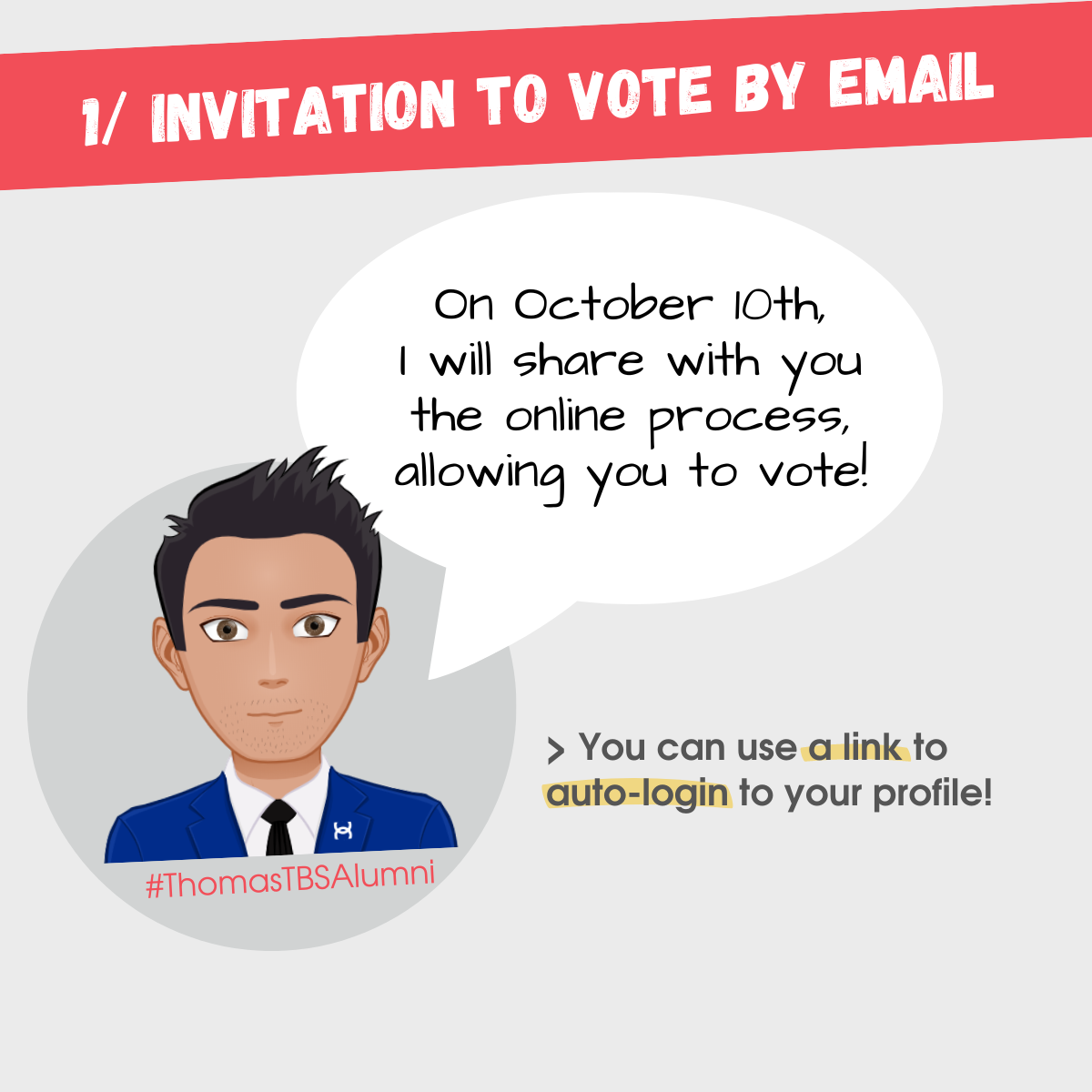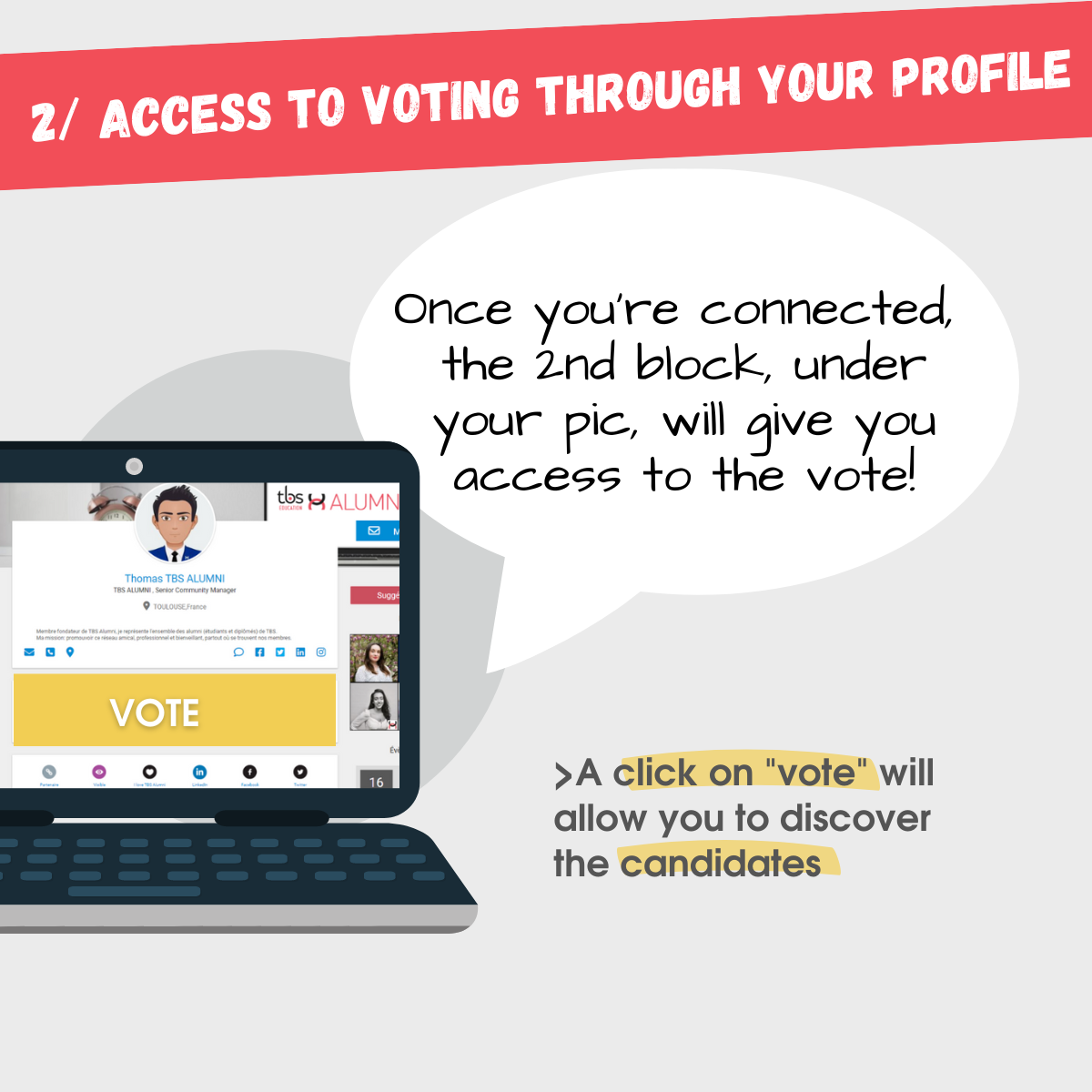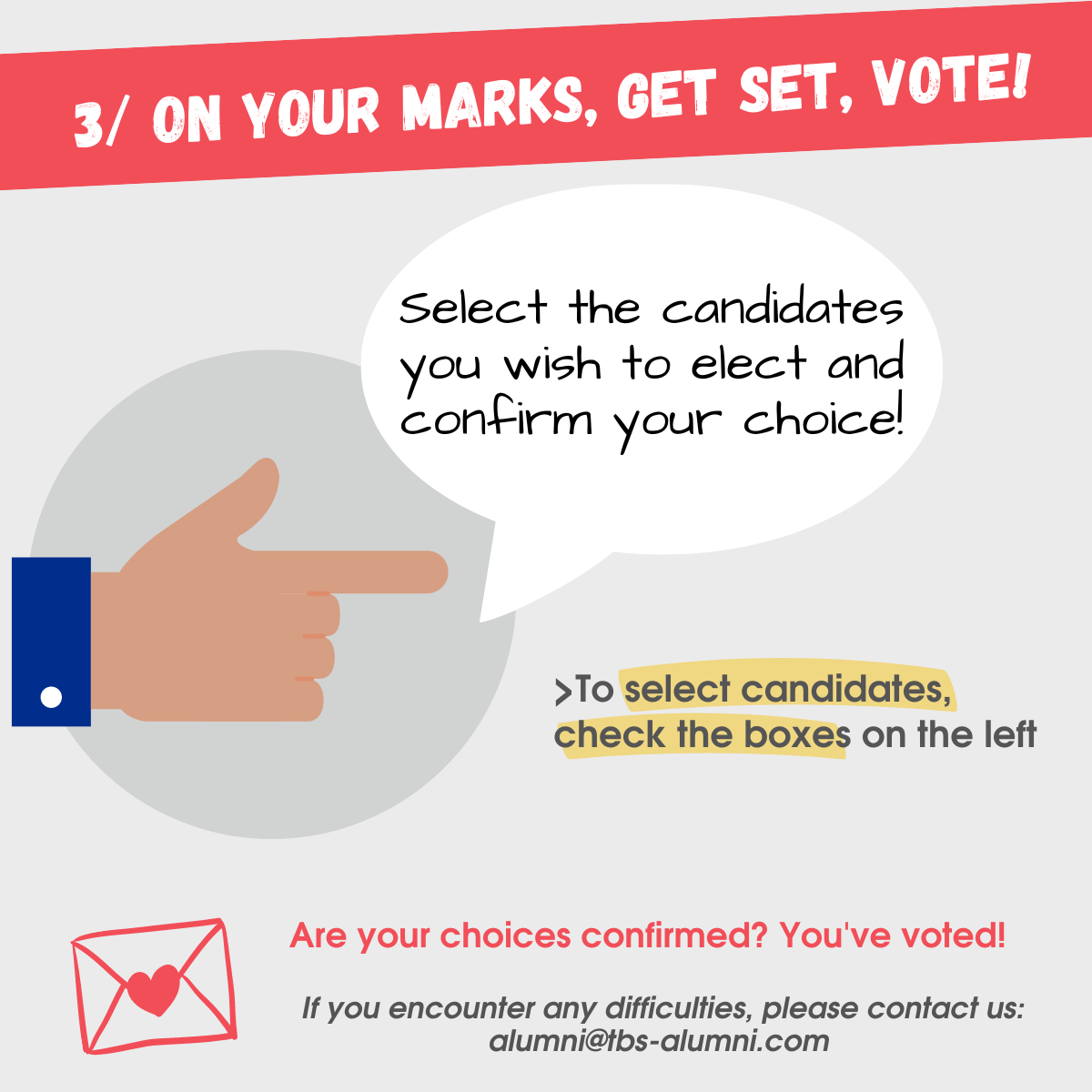 ---
5
I like