News
03 July 2020
Ecole
TBS & ZE-WATT : Together for a better environment for the planet!
View 299 times
Following the Corporate Mobility Plan produced in 2017, TBS has made several commitments regarding sustainable mobility.
Among these actions, some relate to the provision of recharge terminals for electric cars.
TBS is already equipped with a (double) terminal in the Lascrosses car park in partnership with Ze-Watt, giving staff the possibility of recharging your electric car.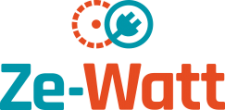 Respecting its approach of continuous improvement, TBS today wishes to go further by equipping new sites as needed. Stay stunned!
TBS, always working towards a better environment, for our staff and for the planet!
---