News
14 June 2021
Alumni
Jean-François MONFRAIX (TBS 2002) How to turn business around in the health crisis
View 303 times
Artofwines - Made in TBS : Founded 18 years ago, artofwines is a business run totally by Alumni from TBS
My name is Jean-François Monfraix and I completed by specialized Master's degree (IESE, Intelligence Economique et Stratégie d'Entreprise - Economic Intelligence and Business Strategy) at TBS Education in 2002. I had had enough of my international career in sales for the machine-tools industry so after my degree I decided to create artofwines. It was the extreme opposite end of the spectrum from my experience in industry but it involved my two greatest hobbies : vineyards and wine. The idea was to sell wines from tiny wine producers, together with wine-tasting events for entrepreneurs and independent professions (company gifts with personally engraved wooden crates, wine-tasting learning experiences for collegues, wine-tasting evenings for customers). In 2019, Pierre Monfraix came into the business during his two-year work-study placement within the TBS Master's program. In 2021, Mathilde Alibert joined us as part of her traineeship in the first year of the TBS Master's program as business developer et community manager. We were a wickedly efficient transgenerational mix !
Artofwines after Covid
As wine merchants, we had to adapt in the face of the health crisis which had put a stop to our B to B business from March 2020 onwards. We were in a serious fire-fighting reassessment of our business structure and decided to organize an audit of our inhouse skills in order to identify the skills we needed to develop our B to C, innovative concept : Club200. Since April 2020, we have been delivering 3, 6 or 12 bottles to our subscribers' homes all over France within the scope of a monthly, no fixed-term subscription. We pick our favorites of the moment from our very exclusive, limited-edition selection of wines. As a result, Club200 is, as its name suggests, limited to 200 members. Thanks to our strategic backflip, not only have we been able to come out the other side of this difficult time, but we have doubled our monthly sales revenue.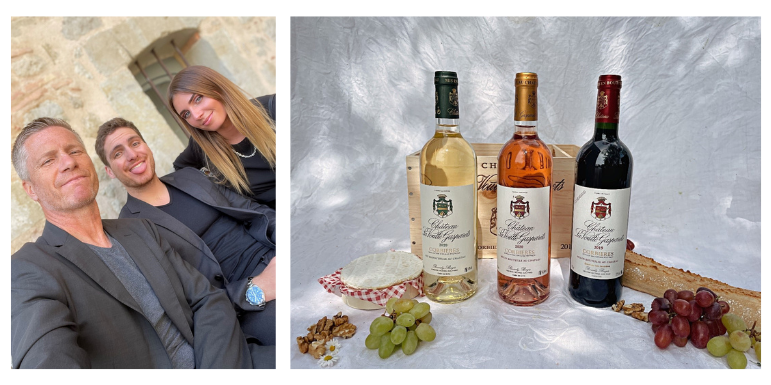 So, if you would like to join our 100% TBS adventure by becoming a member of our club, or offer a membership (3 or 6 months, or open-ended membership), please feel free to contact us on 05.34.86.01.80. Alternatively :
You can follow us on :
---
You need to be logged in as a fully paid-up member to contact Jean-François
---
I like