News
07 May 2020
Communauté
HYDLE, Start-up by Bastien GESLIN (TBS 2019) & Aymeric RIGAUT, selected in the 100 start-ups to invest in for 2020 by Challenges
View 106 times
Last July, during the Annual TBS Incubator evening (TBSeeds), HYDLE took its first steps out in the world !
Indeed, this start-up, created by Bastien GESLIN (TBS 2019) and Aymeric RIGAUT, was awarded First Prize (3000 euros) for the «Best Grain» By the Financial Club of Toulouse.
A little less than a year later, HYDLE continues its prowess as it has been selected amongst the "100 start-ups to invest in for 2020" according to the magazine Challenges.
HYDLE : furniture that fits all your desires
The Hydle concept allows everyone, even those who don't DIY, to make their own furniture. Hydle requires no tools, all the parts can be clipped together. The furniture can be personalized, making them unique : with the choice of colour, wood and shape !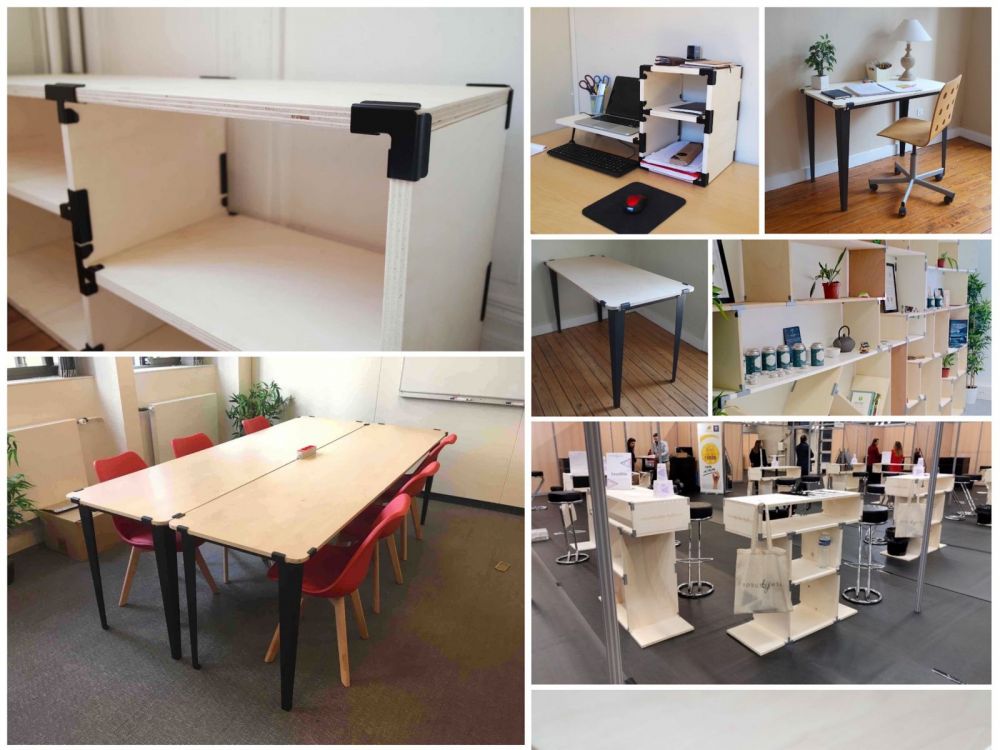 Want to know more ? Take a look on :
and feel free to contact Hydle by email : hydlecontact@gmail.com
---