News
15 March 2021
Association
Stéphane MOTTE (TBS 2018) - Request for tombola prizes to raise money in memory of lost Alumni friend
View 908 times
Stéphane Motte is committed to a personal project which is very close to his heart.
Stéphane and PGE 2018 year lost their friend, Valentin Coutens, last November. He passed away after loosing the fight against pancreatic cancer. His friends from the school have decided to set up a project in his name which involves running the Toulouse half-marathon in September 2021. The purpose is to collect funds for the fight against cancer.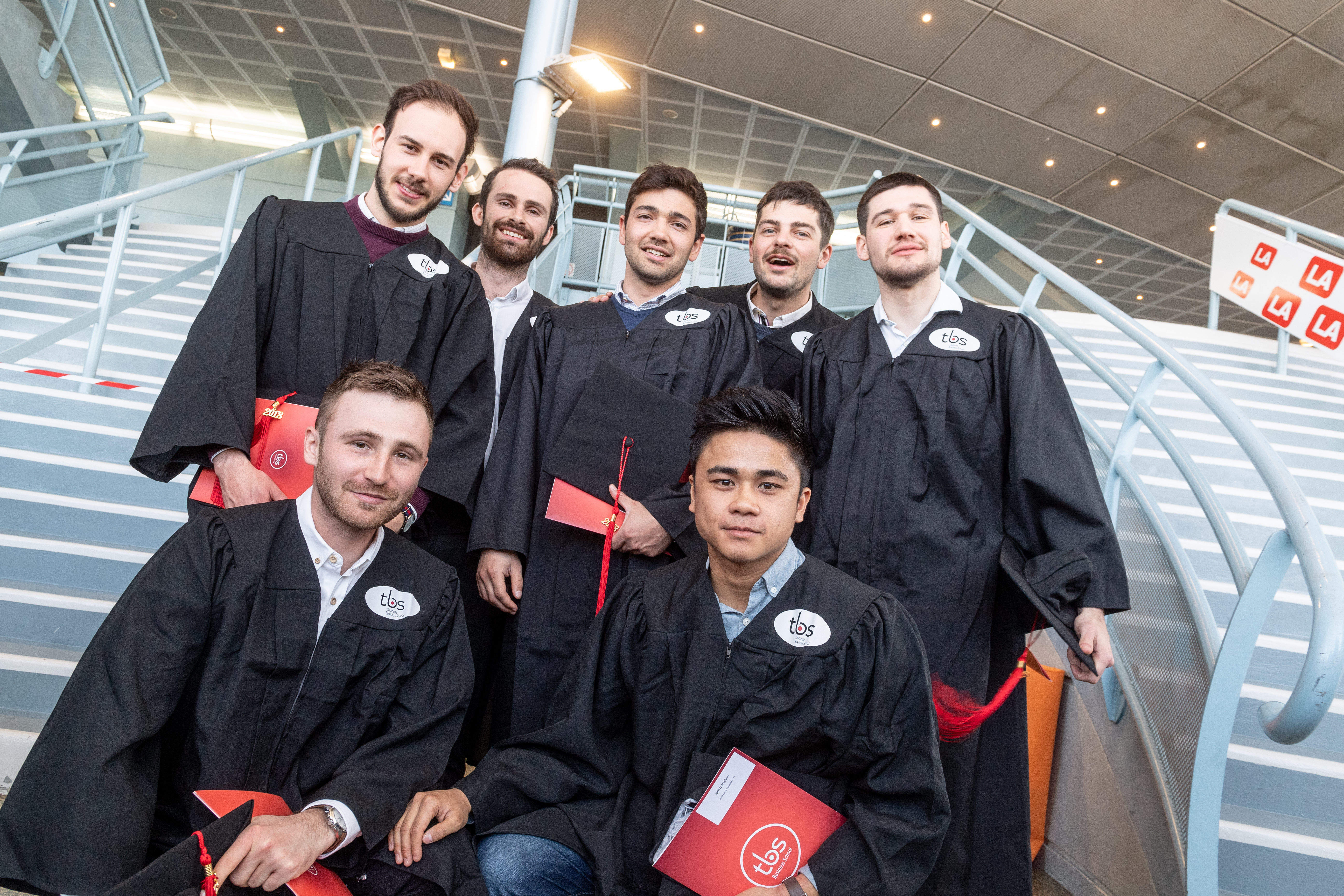 In this photo, Valentin Coutens (bottom left) was with his friends from his year as they received their degree.
Together with the objective to run the semi-marathon, they are putting together a tombola in which sports objects are to be raffled. All proceeds from this tombola will go to support the association, "Ligue contre le cancer". Today, Stéphane is reaching out to everyone to contribute to the success of his project and to help honour the memory of one of our classmates.
He is hoping to reach all Alumni involved in sports (professional and amateur) who are willing to donate signed clothing and objects.
Donations are vital to making the tombola work to raise a considerable sum for the association.
If you would like to contribute and help Stéphane, please contact him directly on :

Several Ligue 1 and Top 14 clubs have already shown generous support, as has Damian Penaud (photo hereafter).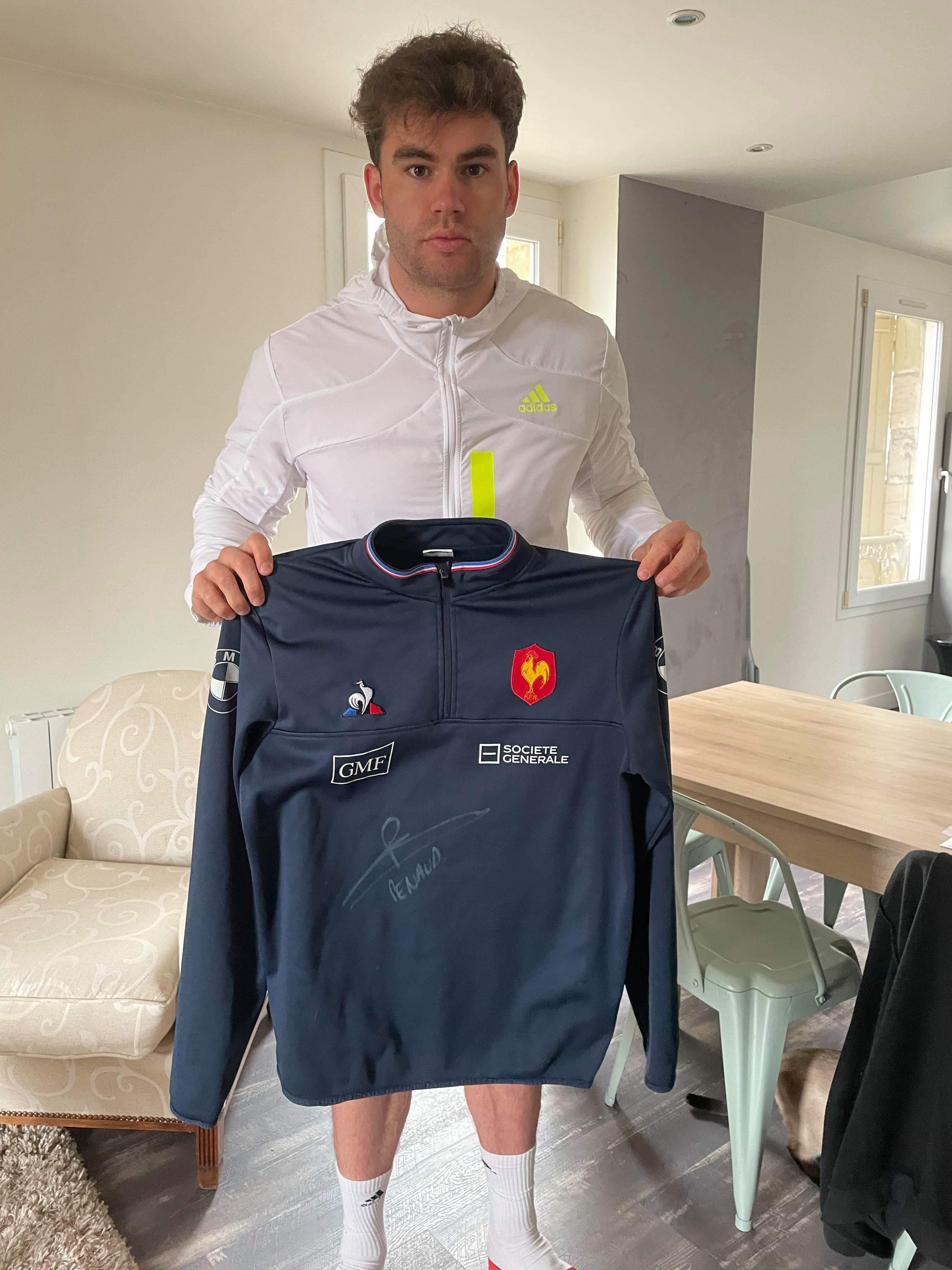 Please don't hesitate to contact Stéphane to talk about this and provide your support.
---