News
29 May 2020
Diplômés
Myriam KHOUJA (TBS 2017) - Launches a ladies ready-to-wear collection, responsible and bright
View 50 times
Myriam KHOUJA (TBS 2017) has created Bélène Paris
, a ready-to-wear brand of ladies clothing, bright and with a responsible approach
She invites you to the launch of her brand via Kiss Kiss Bank Bank !
What is Bélène ?
A passion for details, for minimalist sophistication, a little flirty and above all, bright and sunny. This is the recipe of Bélène.
The designs are created in Paris and manufactured in Europe to maintain local relationships, keep a close eye on production an avoid air transport.
Bélène is a sophisticated lady who is well-dressed whatever the time of day. She considers that an outfit is attractive by being minimalist and through details.
In Bélène's opinion, you can wear colours whatever the season.
Bélène is the lady who inspired the brand Bélène Paris !
The 5 models of the collection :

Would you like to participate and pre-order?
The Kiss Kiss Bank Bank campaign page gives access to pre-ordering :
One of the 5 models in the ready-to-where collection in your size and with an early bird promotional price
Some of the patterns of the models from the collection
Lots of goodies from Bélène Paris !

Discover Myriam's brand in this video (in French) :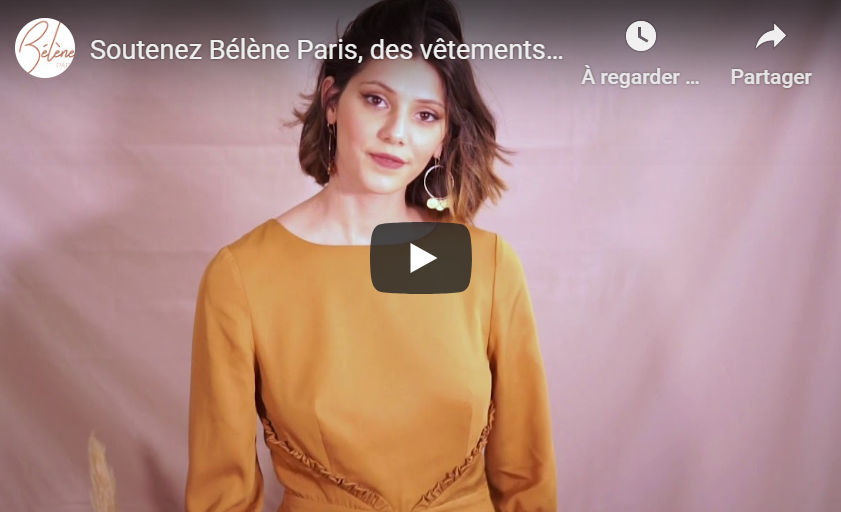 ---