Calendrier des événements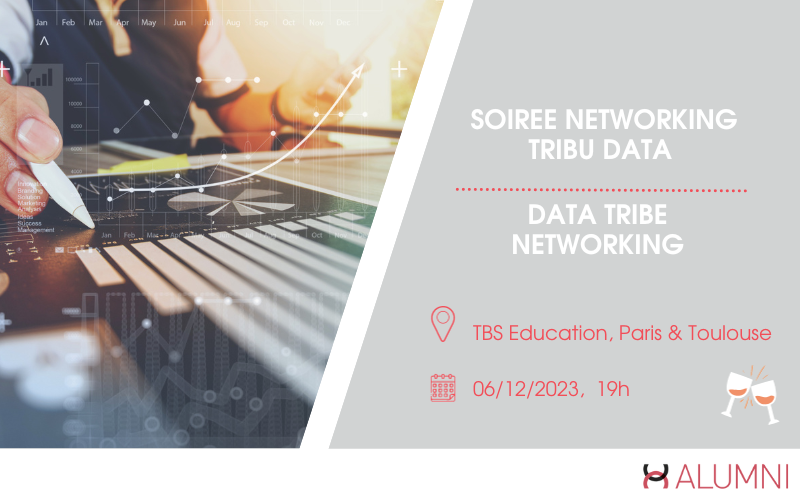 Networking with the Data Tribe by TBS Alumni
Groupe "Data"
Dear Data enthusiasts.
Let's get back together with The TBS data tribe and reconnect to all D2M fellows ✨
Before Christmas, we offer you an innovative afterwork, live from both Paris and Toulouse campus of TBS Education! Paris and Toulouse will be connected so you can have a glimpse of what the Data Tribe aims for the upcoming months, then let's network on each campus!
What can you expect from this afterwork?
During this afterwork we will take to come together TBS Education. The aim of the Data Tribe is to form an 'open source' community that brings together young graduates of the Big Data and Dat Analytics programs. We want to recent graduates to connect across different academic years and share our stories of life after graduation. The event is a live event and will take place simultaneously on the Paris and Toulouse campus, connecting all D2M fellows no matter the city of work.
Program:
👀 19h - 19h30 : Welcome 1 Introduction of Data Tribe. Starring our special guest, Kévin Carrillo.
🎴 19h30 - 19h50 : Icebreaker Game
🥂 19h30-21h : Cocktail networking session with all participants
Please enroll for logistical purposes : when registering, please detail on which campus you are coming.
📍Place: TBS Education
Paris Campus -> 13 Rue Saint-Lambert, 75015 Paris, France. Room SA102
Toulouse Campus -> 20 Bd Lascrosses, 31000 Toulouse, France. Amphi 26.
If you can't make it but still want to get involved with the tribe, please reach out to Charlotte Kuai, D2M2019 or Etienne Bonnet D2M2019.
Looking forward to seeing you in Paris or in Toulouse!
The Data Tribe Team
Mercredi 6 décembre 2023

19h00 - 21h00
(GMT +1)
Date d'échéance des inscriptions : 4 décembre
TBS Education
Paris & Toulouse
Gratuit Alumni TBS Education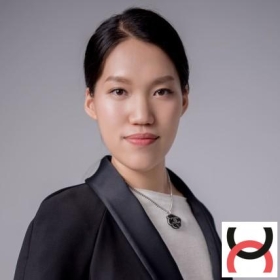 Charlotte Yuan KUAI (MASTER INNOVATION & SI, 2021)
Représentant des étudiants, Data Tribe Paris responsible
Analyste des opérations de vente chez TALEND
Kévin CARILLO
Professeur associé en science des données et systèmes d'information, département de gestion de l'information
Responsable du Centre d'excellence en intelligence artificielle et analyse commerciale
Directeur de programme du Master of Science Big Data, Marketing & Management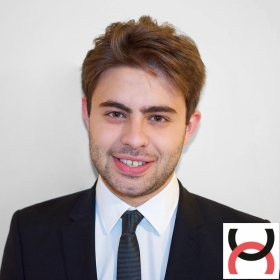 Etienne BONNET (PGE, 2019)
Représentant des étudiants, Data Tribe Toulouse responsible
Ancien Président de l'association étudiant Les Rendez-Vous du Changement (RDVC)
TBS Education

Paris & Toulouse