Career and Employment Division
Presentation
TBS Alumni's Career and Employment Department is managed by Laurence Masseron.
Trained in Human Ressource, Philosophy, and Personal Development, her talent is to support people in transition, in a spirit of care and advice.
Passionately loving her profession, her expertise is career and potential development to find her life project. She helps alumni succeed in their changing desires.
At her side, Laurence can count on the involvement of many volunteers that we can not all name here ...
However, let us quote René Robert, Cindy Brennan, Sabine Astoux, Stéphanie Ailloud, Sandrine Chavet... and so many others, including members of the Tribe Human Ressource, led by Claudine Sournac.
If you wish to join this voluntary team, in order to benefit the alumni of your knowledge and your availability, do not hesitate to contact Laurence: l.masseron@tbs-alumni;com
Guides
TBS Alumni's Careers & Employment Center offers listening and advice to all graduates, right out of school and throughout their career.
Its services are accessible to alumni from all TBS training courses.
Missions :
Contribute to talent development

Support projects

Accompany mobility

Help complete a career transition

Facilitate job searches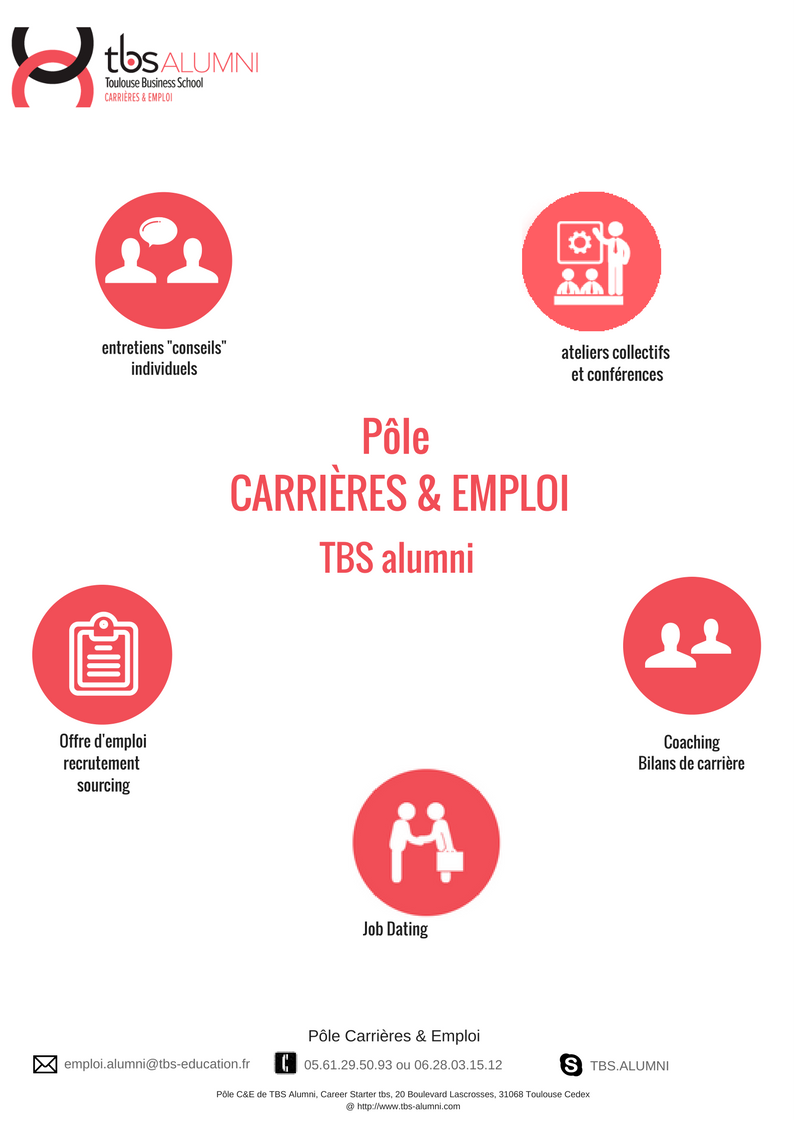 Partners